Since 1982 Wake Financial Group, Inc. has specialized in the design and administration of Qualified 401k Retirement Plans of all types for employers with as few as one employee to employers with thousands of employees.

401k retirement plan
design is important area of expertise that has served our clients well over the years, and has helped our clients generate wealth through creative plan design including:
401k retirement plans

Age Weighted Profit Sharing Plans

Class-Allocation/Comparability Plans

Defined Benefit Pension Plans

Section 125 Plans

Non-Qualified Plans


  Subscribe to our

Newsletter

Welcome to Wake Financial Group, Inc.

Copyright 2010 Wake Financial Group, Inc.: 401K Retirement Plans. All Rights Reserved.

Trust the Experts in 401K Retirement Plans at Wake Financial
Our firm offers employers the personal touch most of them appreciate, while providing them with state of the art 401k Retirement Plan Administration and extends to:


Employee education

Employee's enrollment

Loan servicing
         Required testing and plan reporting to plan participants, the plan sponsor, the IRS and Department of Labor.


Terminated participant processing
Our "Preferred TPA" status with most Retirement Platform providers allows our firm the ability to provide the latest in Web-Based Record Keeping.  Our firm has an estimated $200 million under administration with a number of platform providers.

OUR MISSION STATEMENT

Wake Financial Group, Inc. has been, and continues to be, the Qualified 401k Retirement Plan Administration resource for all employers.

We are committed to the highest level of professional service in the areas of retirement plan design, administration as well as employee education and enrollment for employees.

The employees of Wake Financial Group, Inc. will continue to make it their commitment to achieve the highest level of professionalism in the pursuit of these objectives through focusing on customer service with a personal touch.

WHAT IS INVOLVED IN QUALIFIED PLAN ADMINISTRATION

Qualified Retirement Plan Administration

-Plan and Benefit Design of all Qualified Plans types

-Plan documentation and Summery Plan Description

-Submission for individual IRS determination letter

-Plan set-up

-Employee education and enrolment

-Collection of financial data for the plan

-Trust accounting and reporting to the client and their employees

-ADP testing and "Cross Testing" as required by the plan formula

-Generation of and filing of 5500 series returns and Schedule B where required

-Submission to the DOL of Summary Plan Description

-Terminated participant processing

-IRS or DOL audits

-Fee-based Benefit Consulting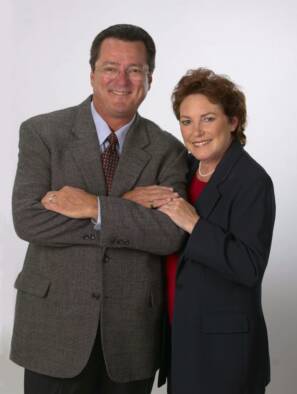 So when you need to set up 401k retirement plans for your employees, trust the experts at Wake Financial Group, Inc. From 401k Safe Harbor plans to Section 125 plans, we offer the advice and services you need.

         Glenn M. Wake     Sharon M. Wake